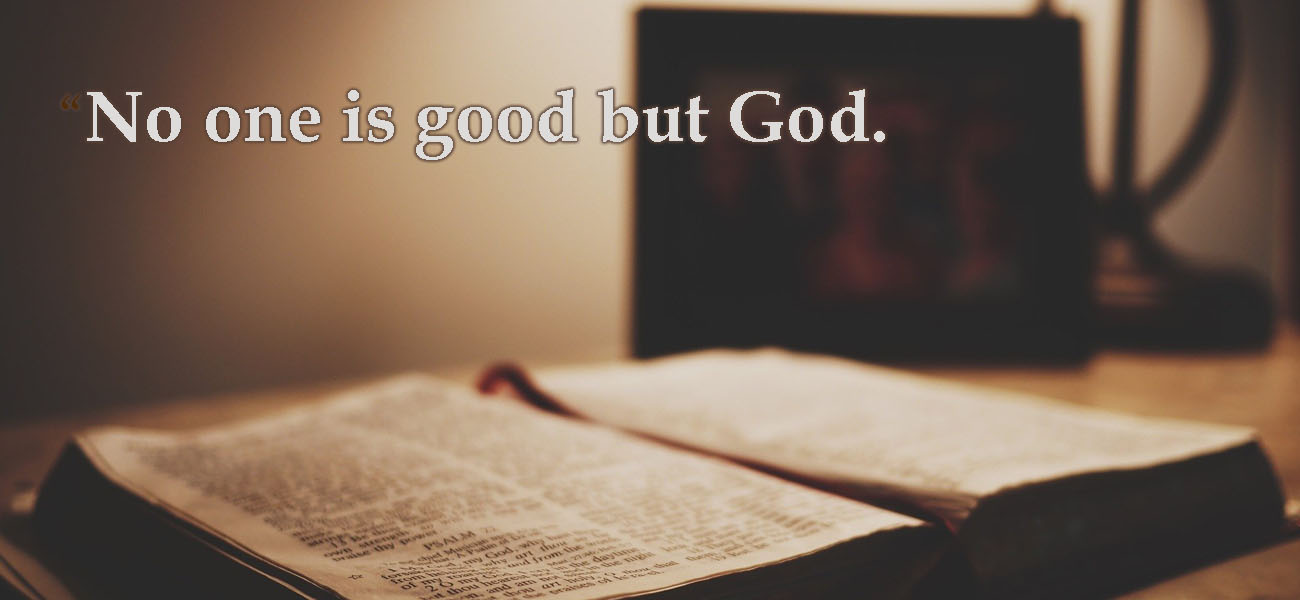 No One Is Good But God
As He [Jesus] was setting out on a journey, a man ran up to Him and knelt before Him, and asked Him, "Good Teacher, what shall I do so that I may inherit eternal life?" But Jesus said to him, "Why do you call Me good? No one is good except God alone." - Mark 10:17-18
Jesus is not correcting the man for calling Him good. Jesus is God. Jesus is always good. Jesus was addressing the underlying issue. This man thought he could be good. Jesus quotes some of the Ten Commandments, and the man says: "Teacher, I have kept all these things from my youth." (verse 20) He is claiming to be good, but then Jesus shows him that he is breaking the first commandment:
Looking at him, Jesus showed love to him and said to him, "One thing you lack: go and sell all you possess and give to the poor, and you will have treasure in heaven; and come, follow Me." But he was deeply dismayed by these words, and he went away grieving; for he was one who owned much property." - Mark 10:21-22
First notice that Jesus DOES NOT affirm the man's sin... He corrects him. We are big on affirming sin today, helping people feel good about their sin, while they continue to sin. That is not what Jesus did.
Also note that Jesus is not saying you must be poor in order to be good. He is showing the man that he values his stuff more than he values God. He loves money, not God. Owning stuff, or being rich, is not a sin. It is the love of money that is a sin. Even a poor person, who has nothing, can have a sinful love of money. In this case, the man loved his possessions more than he loved God, violating the first of the Ten Commandments.
Jesus' Words: "NO ONE is Good But God"
Are you God? No. That means you are not a good person. You have disobeyed God. Another way to say it is, no one is righteous but God.
There is no righteous person, not even one; there is no one who understands, there is no one who seeks out God; they have all turned aside, together they have become corrupt; there is no one who does good, there is not even one. Their throat is an open grave, with their tongues they keep deceiving. - Romans 3:10-13
However, only the righteous can come into the presence of God. You must not be just good, you must be perfectly good. Sin cannot exist in God's presence. Everyone in God's presence must be perfectly good to enter the Kingdom of God. Is that you?
Heaven
One way to define heaven is: to be in the presence of God. To be in heaven is to be with God.
Hell
Hell is defined as total separation from God. That's not good. You will not be playing cards and drinking beer with your friends in hell. Everything that is good comes from God. EVERYTHING. If you are separated from God, there is nothing good. A cool drink of water is good. You won't have that in hell. Friends, or even the company of another person, is good. You won't have that in hell. To be free of pain is good. You won't have that in hell. If it is good in any way at all, you will not have it in hell. That's why hell is called the lake of fire... for eternity.
However, don't think that by being in hell you are away from God. God is everywhere at all times. He is not subject to the tortures and agony of hell, but He is there pouring out His wrath on unrepentant sinners. That means that sinners in hell are separated from all the good God gives. That is what 2 Thessalonioans means:
These people will pay the penalty of eternal destruction, away from the presence of the Lord and from the glory of His power... - 2 Thessalonians 1:9
The Problems
Here is the problem: no one is good but God. Let's say God did forgive everyone. Could we all then get into heaven? Everyone is a sinner. No one is good. Sin cannot exist in heaven with God. It's impossible for a sinner to get into heaven, even if they are forgiven. It takes more than forgiveness.
There is another problem: when you do the crime, you must pay the time. There is a penalty for breaking God's law. That is justice and God is just. By disobeying God you have earned that just penalty.
For the wages of sin is death... - Romans 6:23
God cannot just forgive sinners. God cannot just let people into heaven... that ignores justice. Something more is needed. Here is the good news... 2000 years ago, on the cross, Jesus did everything that was needed.
Jesus paid the penalty you earned for disobeying God. He paid your penalty in full. Justice has been fulfilled. You are free from the penalty for sin. However, Jesus did more. He lived a perfect life as a man. He never disobeyed God. He was righteous. That righteousness has been imputed, meaning that it has been assigned or credited, to all those who repent and believe in Jesus as Lord and Savior. Because we have the righteousness of Jesus (God), we are free from sin. We can now enter heaven and be with God... a place where EVERYTHING is good.
The answer to sin is ALWAYS JESUS. He was the only perfect human, the only possible perfect sacrifice.
JESUS IS:
PRINCE of PEACE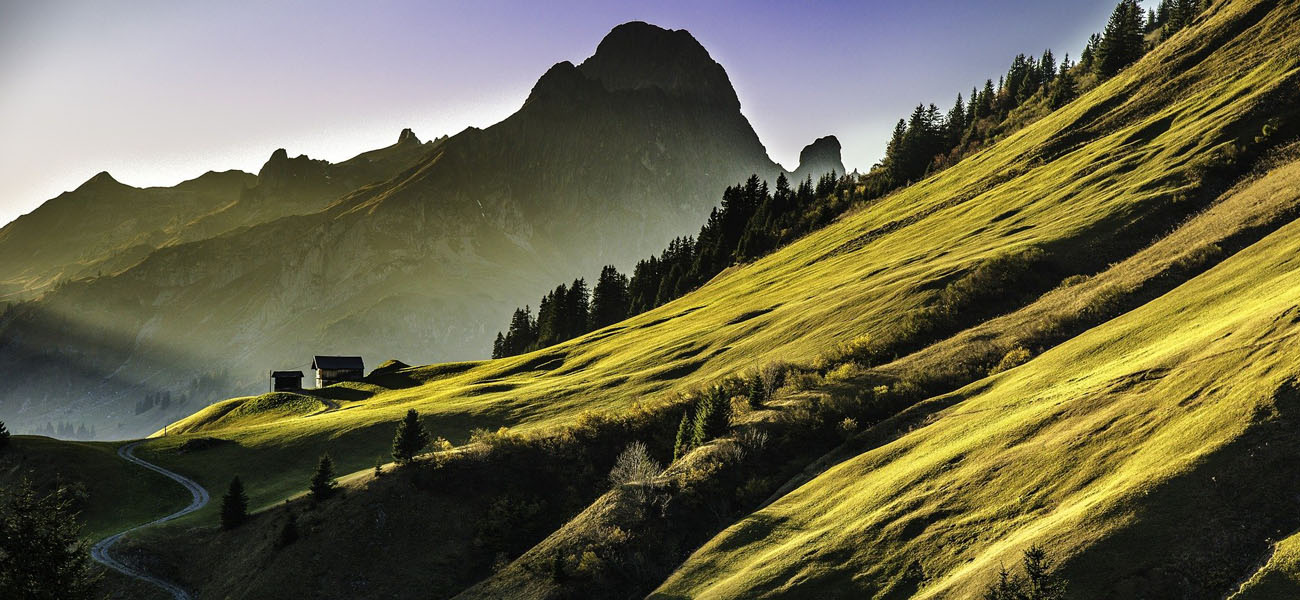 The Bible talks about peace. What does that mean? Peace seems to be ever elusive... an impossible goal. Given the wickedness of humanity, is peace on earth even possible?
He [Jesus] will be called Wonderful Counselor, Mighty God, Everlasting Father, Prince of Peace. - Isaiah 9:6b
Jesus seems to contradict Himself when talking about peace:
Do you think that I have come to give peace on earth? No, I tell you, but rather division. - Luke 12:51
Peace I leave with you; my peace I give to you. Not as the world gives do I give to you. - John 14:27
Jesus has come to bring peace between us and God... and this will result in division (no peace) among humanity.
Those who are trusting Jesus as their Lord (their 'ruler,' their 'boss'), and have done as He has commanded – putting their trust in Him to save them from the wrath of God's punishment for disobeying God – have peace with God.
However, this creates division. There are two groups. Those who love God (obey God) and those who are enemies of God. And there is no peace between them until all enemies of God are cast into the lake of fire (Revelation 21:8). Only then will there be universal peace.
Which group are you in?