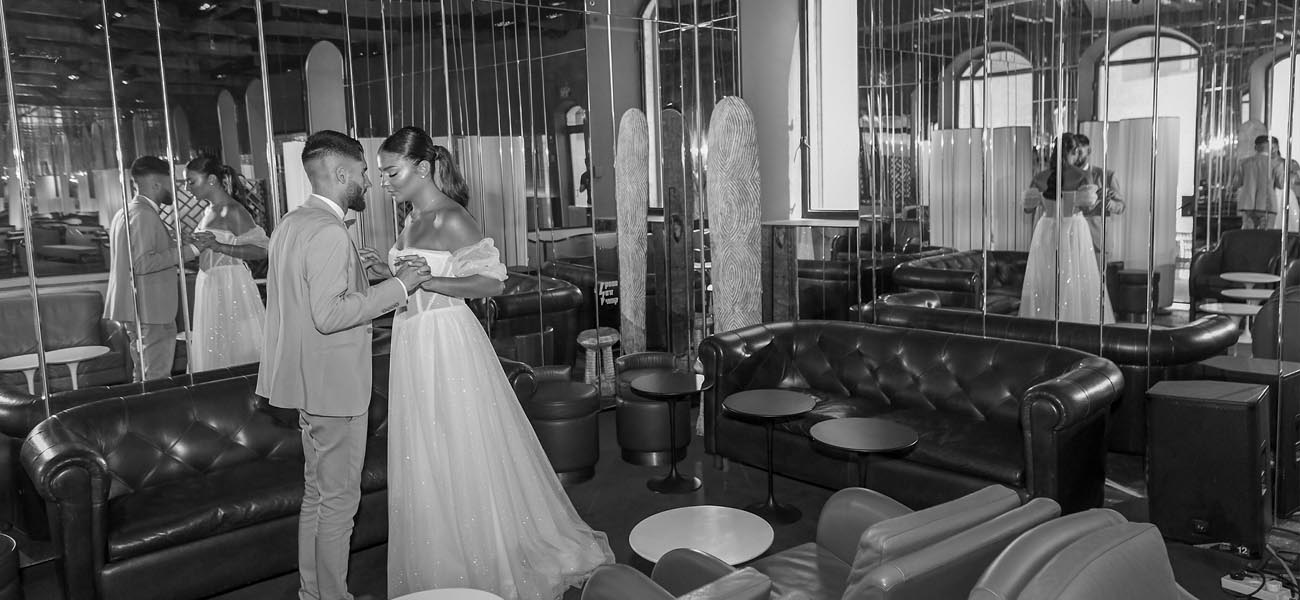 Marriage Belongs To God
Who came up with the idea of marriage? God. Who has distorted the meaning of marriage? Man.
What Is Marriage?
The Lord God said, "It is not good for the man to be alone; I will make him a helper suitable for him. Male and female He created them. For this reason a man shall leave his father and his mother, and be joined to his wife; and they shall become one flesh. - Genesis 2:18, 1:27 and 2:24

...she is your marriage companion and your wife by covenant. - Malachi 2:14
Marriage is a covenant between one man and one woman. A marriage ceremony is a public proclamation of the couple's commitment to a covenant relationship.
A "covenant" is an agreement, a contract in this case between two people, a man and a woman. That's the definition established by the One who instituted marriage on the day humanity was created.
What Happened?
Some people do not like God "telling them what to do." They chose human wisdom over what our creator says.
The mind set on the flesh is hostile toward God; for it does not subject itself to the law of God, for it is not even able to do so. - Romans 8:7
Oh, they think they are following Jesus... obeying God. They'll claim Jesus is their Lord, and that they have done many good things in the name of Jesus. They claim that Jesus endorses gay marriage because Christianity is about radical inclusion, and we should not judge others. What is Jesus' response?
"Not everyone who says to Me, 'Lord, Lord,' will enter the kingdom of heaven, but the one who does the will of My Father who is in heaven will enter. Many will say to Me on that day, 'Lord, Lord, did we not prophesy in Your name, and in Your name cast out demons, and in Your name perform many miracles?' And then I will declare to them, 'I never knew you; leave Me, you who practice lawlessness.'" - Matthew 7:21-23
These are frightening words. Words that you never want to hear.
There is nothing in scripture even saying that marriage is about radical inclusion. There is nothing in scripture that even hints that God created marriage to be something other than one man and one woman.
What About Polygamy?
Throughout scripture there are multiple examples of men having multiple wives. Abraham, Solomon, and even the great King David whom God called "a man after My own heart" had multiple wives (1 Samuel 13:14). In addition, the Bible does not, anywhere in scripture, specifically condemn polygamy. Does this mean that marriage does not have to be between ONE man and ONE woman?
No! Just because people chose to do something, and what they did is recorded in scripture, does not mean that what they did was right.
and immediately punish a certain sin. In our fallen state sometimes the only options are bad options. Divorce is an example of this. In the Old Testament Moses allowed divorce:
When a man takes a wife and marries her, if then she finds no favor in his eyes because he has found some indecency in her, and he writes her a certificate of divorce and puts it in her hand and sends her out of his house... - Deuteronomy 24:1
In Deuteronomy chapter 24 God gives laws that deal with the effects of divorce. Did that mean God approved of divorce? No. God does not approve of divorce. He hates divorce (Malachi 2:16).
Jesus said to them, "Because of your hardness of heart Moses permitted you to divorce your wives; but from the beginning it has not been this way." - Matthew 19:8
God gave laws protecting a woman who was divorced. However, God never authorized a certificate of divorce. That was done by Moses because of the hard-hearted sexual immorality of some Israelites.
We have examined several aspects of marriage, but we have not yet talked about the most important part of marriage – the purpose of marriage. To understand marriage, we need to know why God established marriage.
For the husband is the head of the wife, as Christ also is the head of the church, He Himself being the Savior of the body. - Ephesians 5:23
The purpose of marriage is to foreshadow the relationship between Jesus Christ and the church (referring to all believers). Notice what Matthew 22:30 says:
For in the resurrection they neither marry nor are given in marriage. - Matthew 22:30
Once we are in heaven, there is no marriage. Why? Because we are then in the reality of our relationship with God. We no longer need the shadow when we have the real thing.
THE PURPOSE of marriage is to show the relationship between Christ and His church. It is a covenant union between one God and one church. It is not one God and multiple churches. Nor multiple Gods and one church. It is not a union of God with God... nor of the church with the church. The purpose of marriage is to be a picture of the union of Christ and His church.
Gay marriage does not give us a picture of Christ and His church, and thus is not marriage.
Polygamy does not give us a picture of Christ and His church, and thus is not marriage.
Divorce does not give us a picture of the unbreakable relationship between Christ and His church, and thus is not an option.