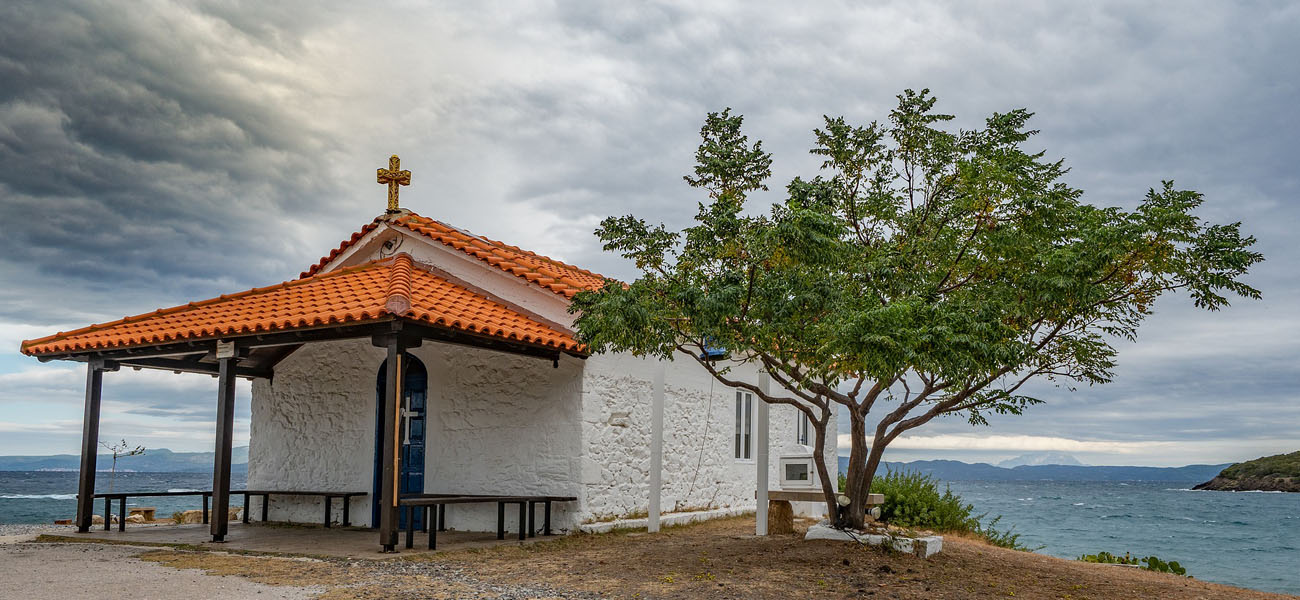 What Is The Church?
Christ's church is not a building or location. It is not a specific denomination. There are many denominations, but there is only one church in Jesus Christ. The church consists of all true believers. All believers are united in Christ. This is referred to as the universal church.
It is important to note that not all who claim to be Christians are truly Christians. Most "Christians" are not part of the body of Christ. Scripture makes it clear that there are many false believers.
Jesus speaking in the Sermon on the Mount: "Not everyone who says to Me, 'Lord, Lord,' will enter the kingdom of heaven, but the one who does the will of My Father who is in heaven will enter. Many will say to Me on that day, 'Lord, Lord, did we not prophesy in Your name, and in Your name cast out demons, and in Your name perform many miracles?' And then I will declare to them, 'I never knew you; leave Me, you who practice lawlessness.'" - Matthew 7:21-23
However, while some false Christians are obvious, many are not. While we do need to be vigilant and discerning, we are commanded to NOT try to root out false believers in the church.
Jesus presented another parable to them, saying, "The kingdom of heaven is like a man who sowed good seed in his field. But while his men were sleeping, his enemy came and sowed weeds [false Christians] among the wheat [true Christians], and left. And when the wheat sprouted and produced grain, then the weeds also became evident. And the slaves of the landowner came and said to him, 'Sir, did you not sow good seed in your field? How then does it have weeds?' And he said to them, 'An enemy has done this!' The slaves *said to him, 'Do you want us, then, to go and gather them up?' But he said, 'No; while you are gathering up the weeds, you may uproot the wheat with them. Allow both to grow together until the harvest; and at the time of the harvest I will say to the reapers, "First gather up the weeds and bind them in bundles to burn them; but gather the wheat into my barn."'" - Matthew 13:24-30
The Local Church
The local church is a group of believers who meet and are under the leadership of elders who provide spiritual leadership (shepherding). The local church is to meet together regularly to encourage one another:
Consider how to encourage one another in love and good deeds, not abandoning our own meeting together, as is the habit of some people, but encouraging one another; and all the more as you see the day drawing near. - Hebrews 10:24-25
What Is The Purpose of the Local Church?
The church is God's representative on earth. The church should be doing what Christ would do, if He were still on earth. We are His eyes, mouth, hands and feet.
For just as the body is one and yet has many parts, and all the parts of the body, though they are many, are one body, so also is Christ. For by one Spirit we were all baptized into one body, whether Jews or Greeks, whether slaves or free, and we were all made to drink of one Spirit. - Matthew 13:24-30
What did Christ do? His main purpose was to seek and save those who were lost. (Luke 19:10, Matthew 9:13) Matthew 28:19-20 commands the church (all local churches) to make disciples, baptize and teach:
Go, therefore, and make disciples of all the nations, baptizing them in the name of the Father and the Son and the Holy Spirit, teaching them to follow all that I commanded you; and behold, I am with you always, to the end of the age. - Matthew 28:19-20
To make disciples we need to find those whom God has chosen. Scripture does not command how we are to accomplish this, other than saying the gospel is to be proclaimed (in words). The skills and abilities of the people in the local church, along with the character of their local community, will dictate how each local church proclaims the gospel and makes disciples. (A disciple is a hungry learner who is following a teacher, in this case Jesus.)
In a command given to His disciples, Jesus said to them, "Go into all the world and proclaim the gospel to the whole creation." - Mark 16:15

But in your hearts honor Christ the Lord as holy, always being prepared to make a defense to anyone who asks you for a reason for the hope that is in you; yet do it with gentleness and respect, having a good conscience, so that, when you are slandered, those who revile your good behavior in Christ may be put to shame. - 1 Peter 3:15-16
Evangelism and making disciples are the mission of the church. You could say that evangelism is our way of finding those whom God has chosen so they can become disciples of Christ. However, the GotQuestions.org web site does a better job of explaining why we reach out to the lost with the gospel:
Hearing and believing the gospel is the means that God uses to save those He has chosen to save. Paul believed and taught election (it is a New Testament doctrine), yet he was zealous like no other in his missionary endeavors. Because he knew that God had chosen to save people through the gospel, Paul proclaimed it boldly and was persecuted for it. He explains, "I endure everything for the sake of the elect, that they too may obtain the salvation that is in Christ Jesus" (2 Timothy 2:10). Paul endured persecution so that the elect will be saved, because the elect cannot be saved without hearing and believing the gospel. Through evangelism, God allows people to participate in His great plan of drawing a people unto Himself from every nation and language on earth.
Additional Supporting Purposes - Shepherding
We also see in scripture that the church is to have church discipline, both as a means to restore believers to fellowship, and protect the church from unrepentant sin. This would be considered a part of making disciples. Someone who is sinning is not following Christ:
Now if your brother sins, go and show him his fault in private; if he listens to you, you have gained your brother. But if he does not listen to you, take one or two more with you, so that on the testimony of two or three witnesses every matter may be confirmed. And if he refuses to listen to them, tell it to the church; and if he refuses to listen even to the church, he is to be to you as a Gentile and a tax collector. - Matthew 18:15-17
In 1 Corinthians 11 we are commanded to come together as a church to celebrate the Lord's Supper:
For I received from the Lord that which I also delivered to you, that the Lord Jesus, on the night when He was betrayed, took bread; and when He had given thanks, He broke it and said, "This is My body, which is for you; do this in remembrance of Me." In the same way He also took the cup after supper, saying, "This cup is the new covenant in My blood; do this, as often as you drink it, in remembrance of Me." For as often as you eat this bread and drink the cup, you proclaim the Lord's death until He comes. - 1 Corinthians 11:23-26
We see an example of the local church in Acts chapter two:
They were continually devoting themselves to the apostles' teaching and to fellowship, to the breaking of bread and to prayer. - Acts 2:42
The above is not presented by scripture as prescriptive, but it is descriptive in a way that indicates it is the way things should be.
Summary
We see that the local church is to:
Meet together regularly, and encourage one another (Hebrews 10:24-25)
Make disciples (which includes equipping Christians to do Mark 16:15 and 1 Peter 3:15-16)
Administer the sacraments of baptism and communion
Teach, including what the apostles taught and all that Jesus has commanded us.
Engage in corporate prayer
Carry out church discipline
Fellowship
There is depth to each of the above, so we need to take care to not understand them superficially. For example:
The word "evangelize" includes more than talking or handing out tracts. It includes our actions... our total lifestyle. If the church acts without compassion, the gospel message of love is seen as an empty message. James chapter one gives instructions to all believers:
Prove yourselves doers of the word, and not just hearers who deceive themselves. - James 1:22

Pure and undefiled religion in the sight of our God and Father is this: to visit orphans and widows in their distress, and to keep oneself unstained by the world. - James 1:27
See our pages on Love, Hunger, and Poverty. Proclaiming the good news of Jesus Christ without compassion for physical needs is hypocritical and harmful to the gospel. However, compassion for physical needs without the gospel is more than just a waste of time, it is unloving and spiritually destructive. Our entire lifestyle, words and actions, must reflect the character of Christ. If on Monday we share the gospel with someone, and on Tuesday they they see us cursing and giving the finger to someone who cut us off in traffic, we have no gospel witness.
Another example is that teaching involves more than people sitting in classrooms. Part of the shepherd's (elder's) job is to protect the sheep from harm. In addition, we each have an obligation to bring other believers back from wandering (James 5:19-20). In the context of the church, part of this involves teaching believers to be discerning and avoiding false teaching. This might occur during a time of fellowship, when someone mentions a "new" teaching they find attractive. In that conversation, one-on-one teaching can occur that demonstrates this "new" teaching isn't new and is in fact an ancient heresy.