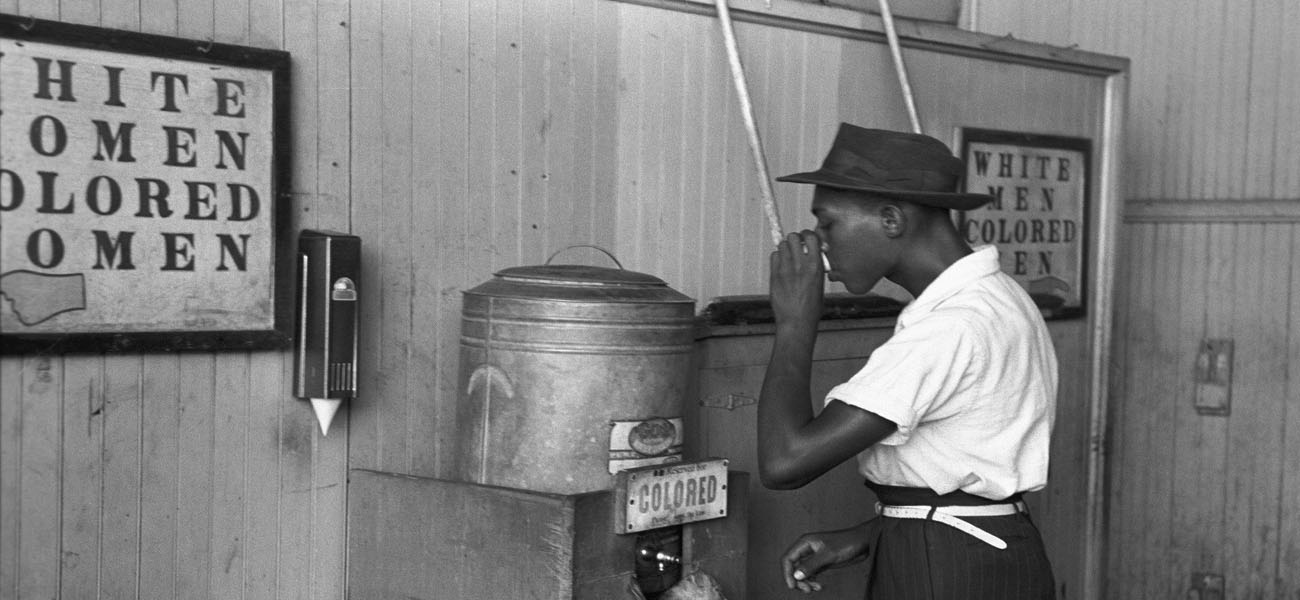 Racism. What Does The Bible Say?
We first need to define what we are talking about. The meaning of the word "racism" and "racist" have been distorted to the point that they have no meaning. They are now used to bludgeon into submission all opposition to a certain agenda.
The 2020 Merriam-Webster still has a realistic definition: "The belief that race accounts for differences in human character or ability and that a particular race is superior to others." What does the Bible say about that?
Then God said, "Let Us make mankind in Our image, according to Our likeness; and let them rule over the fish of the sea and over the birds of the sky and over the livestock and over all the earth, and over every crawling thing that crawls on the earth." So God created man in His own image, in the image of God He created him; male and female He created them. God blessed them; and God said to them, "Be fruitful and multiply, and fill the earth, and subdue it; and rule over the fish of the sea and over the birds of the sky and over every living thing that moves on the earth." - Genesis 1:26-28
According to the Bible there is no such thing as race. We are ALL created in the image of God. The color of our skin, the shape of our face, or where we come from makes no difference. We are ALL created in the image of God and are equal in His sight. The Bible only defines two groups of people: those who are trusting in Jesus Christ and are saved, and those who are not.
There is neither Jew nor Greek, there is neither slave nor free, there is neither male nor female; for you are all one in Christ Jesus. - Galatians 3:28

Do not judge by outward appearance, but judge with righteous judgment." - John 7:24

Opening his mouth, Peter said: "I most certainly understand now that God is not one to show partiality, but in every nation the one who fears Him and does what is right is acceptable to Him." - Acts 10:34-35

After these things I looked, and behold, a great multitude which no one could count, from every nation and all the tribes, peoples, and languages, standing before the throne and before the Lamb, clothed in white robes, and palm branches were in their hands. - Revelation 7:9
Racism is so absurd that it seems we should not have to talk about it... but we do. I was traveling through Pennsylvania last year (2020), and was having dinner in a national chain restaurant in Wilkes-Barre. There was a waitress who was a very nice, polite young lady, who was going above and beyond in doing her job... even helping out another waitress who was behind in taking care of her tables. I was dumbfounded when an older waitress started berating the young lady, explaining to customers that the young lady was incapable of learning because she was black. I'm not a smart phone person, and I did not react quickly enough to get video proof, but I did complain to the on-site management and I wrote to customer service at corporate headquarters (I did not get a reply). Yes, racism is real and alive in some wicked people's hearts.
What is the solution to racism? Jesus Christ. The answer is always Jesus.
People are not born racist, they are taught racism. Even when not explicitly taught to be racists, children (and adults) may pick up racism when taught about evolution. That's the root of the problem, a belief in evolution. Instead, children need to be taught about Jesus, creation, the Bible and the gospel. God's truth and the gospel need to be preached to all peoples and nations, bringing them life and destroying racism.
What about past racism? Jesus is again the answer... forgiveness.
Be kind to one another, tenderhearted, forgiving one another, as God in Christ forgave you. - Ephesians 4:32

And whenever you stand praying, forgive, if you have anything against anyone, so that your Father also who is in heaven may forgive you your trespasses. - Mark 11:25
Critical Race Theory
Critical Race Theory is racism based on Marxism and that fact alone places it in the category of not being Biblical. Numerous articles have been written on this. Here are some links:
4 Main Things Christians Need to Know About Critical Race Theory (Pulpit & Pen)
5 Resources for Critical Race Theory & Intersectionality (CrippleGate)
Critical Race Theory in the Church (Answers in Genesis)
For additional links, including links to videos, visit our social issues links page on www.SciencePastor.com
As with racism, the answer to the evil of critical race theory is ALWAYS JESUS.
JESUS IS THE
GOOD SHEPHERD

"I am the good shepherd; the good shepherd lays down His life for the sheep. He who is a hired hand, and not a shepherd, who is not the owner of the sheep, sees the wolf coming, and leaves the sheep and flees; and the wolf snatches them and scatters the flock. - John 10:11-12
Jesus is committed to His sheep, and lays His life down for them... dying on the cross.
I am the good shepherd, and I know My own, and My own know Me. - John 10:14
Jesus knows whom the Father has given Him, and we know Him. Just as the sheep know the shepherd's voice, so believers also know Jesus' voice when He calls us to salvation.
My sheep listen to My voice, and I know them, and they follow Me; - John 10:27
This is not a promise that Christians will be able to listen to a preacher and know whether they speak truth or lies. Christians can be deceived. Jesus is saying that those whom the Father has chosen, will turn to Jesus when they hear His call. It is another way to say that all who the Father gives to the Son, will come to Him (John 6:37).